Version: 1.5.0
Protocol for secure offchain data economy
Ancon protocol is a new kind of SDK and technology that can be used to implement secure offchain data integrations using best of breed offchain protocols like ipfs and any blockchain with smart contracts support.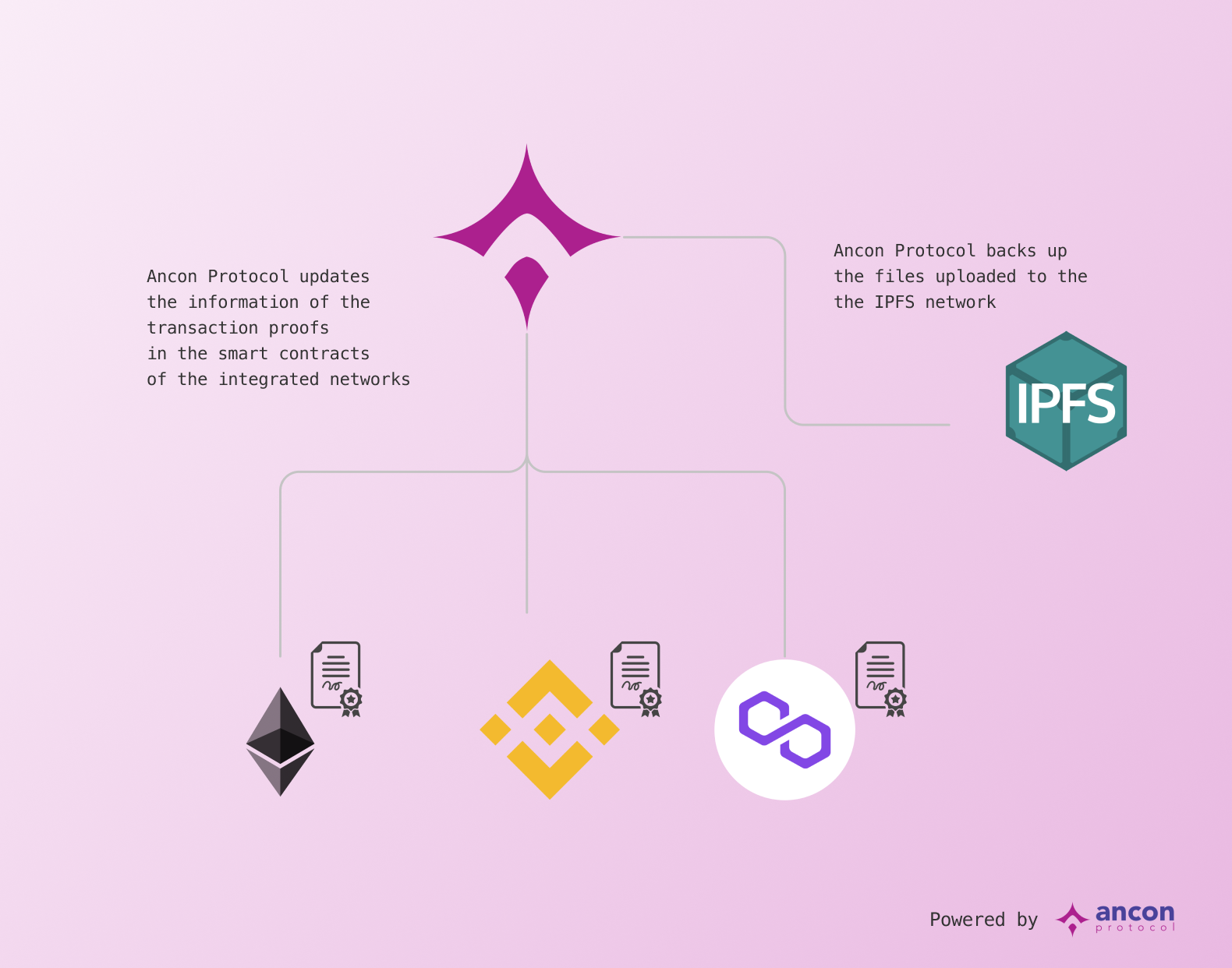 Ancon Protocol Node - L2 Gateway
Node manages offchain data integrations and trusted offchain gateways. It has DID web and DID key, Graphsync, and dag-json / dag-cbor technology support.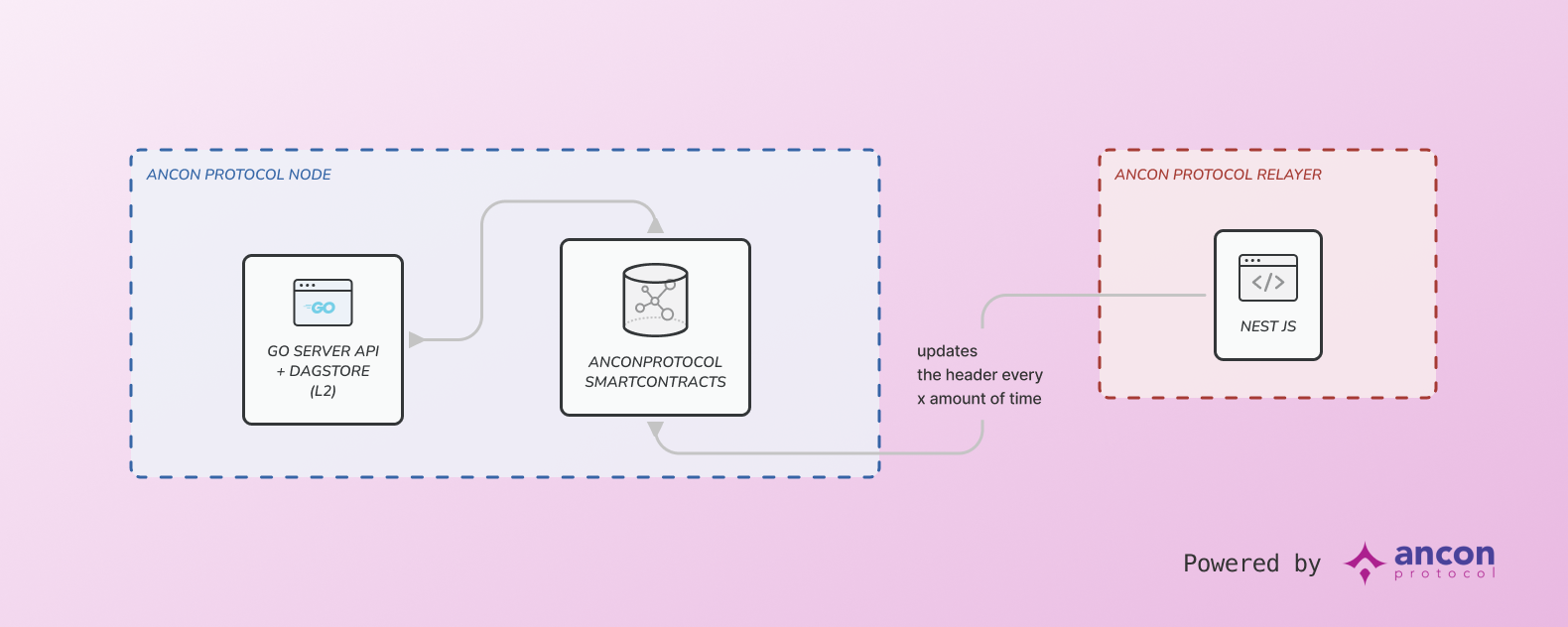 Testnet
Protocol Contract - AnconProtocol.sol
BSC Testnet: 0x3A942779cBc73D5DA159DDcCe3FE9c1A16E5Fcba
XDVNFT.sol
BSC Testnet: 0xe756ee6397CAE88E7d3bfec73514D215E2a36f09
DAG Network
Address: 0xA6c53D3FE40ec6966653dE6503b079Dba306f589
Moniker: tensta
Features incubator dapp
DApp: https://mint.ancon.did.pa
DAI Token BSC Testnet: 0xec5dcb5dbf4b114c9d0f65bccab49ec54f6a0867
Mainnet
Protocol Contract - AnconProtocol.sol
BSC Mainnet: 0x190cd8F5C699FCA0762fF23877a06fD2E8ae3Db2
Ancon Token
BSC Mainnet: 0x217f3bdbb0358082c99e1de01c47d1b2dba45ad5
XDVNFT.sol
BSC Mainnet: Pending release
DAG Network
Address: pending
Moniker: anconprotocol
Ancon Marketplace
Source code
API Reference
API - Core Features
Tutorials
Use cases